About Us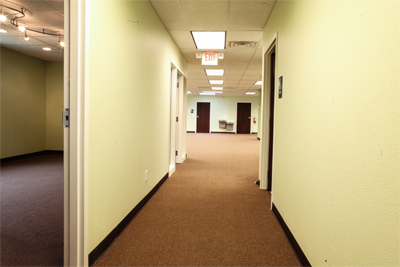 We founded Myles Construction Services because we felt there was a real need in Northwest Ohio for a certain kind of general contractor, one who didn't simply follow protocol and do basic, standard work but one who instead worked in a truly collaborative fashion with their clients, allowing them to realize their ambitions and meet their goals. In the years we've been operators MCS has worked tirelessly to ensure that the needs of their customers have been met in full by allowing them to truly participate in the process and take a very active role in determining the future of their project. Specializing in projects budgeted at $5 million or less, MCS is ready and able to perform a wide range of services, all at an expert level and for the fairest prices possible. Though we proudly specialize in meeting the needs of the people of Northwest Ohio, we are happy to serve clients throughout the United States. For all of these reasons and more, Myles Construction Services is certainly worth your consideration.
Why Choose Us?
We work with our clients extensively, from concept to completion, to ensure that their wishes are realized.
We can perform a wide range of assignments, including commercial, industrial and institutional projects.
We'll stick with you every step of the way, providing you with detailed engineered drawings and thoroughly answering any questions you might have.
We are more than able to carry out a vast number of services, including ground-up construction, renovations, millwork, sitework, utilities, build outs, concrete and masonry.
Whether the objective of a job is to create something purely decorative or to simply create a highly functional object, neither side of the equation will be ignored. You have our promise that whatever you ask us to create will be both visually and functionally effective.
We'll work with you to determine the perfect pricing plan, ensuring that you never have to pay too much for services.
We have a great deal of experience, with a diverse background involving all manner of construction and contracting work.
We're here to work for you. As a proud member of the Northwestern Ohio community, we're in this game to provide you with the services you need at the expert level you deserve.
We work in different capacities to the benefit of the client. Whether that is as a general contractor or as a subcontractor, we understand and respect each role in the construction process.
In the end, Myles Construction Services was created to provide our clients with an expert solution to a huge variety of construction-related projects and to ensure that their needs were fully met, no matter what the assignment entailed. We have certainly lived up to our original ambitions, and we will certainly continue to do so. As such, the next time you have need for a contractor, consider MCS. We're here to serve you.
Warning
: Use of undefined constant php - assumed 'php' (this will throw an Error in a future version of PHP) in
/srv/users/serverpilot/apps/mylesdevelopment/public/wp-content/themes/mylesconstruction/page.php
on line
25